Neurologist in Greenpoint Brooklyn
NYU Langone Medical Center Neurology Service on Manhattan Avenue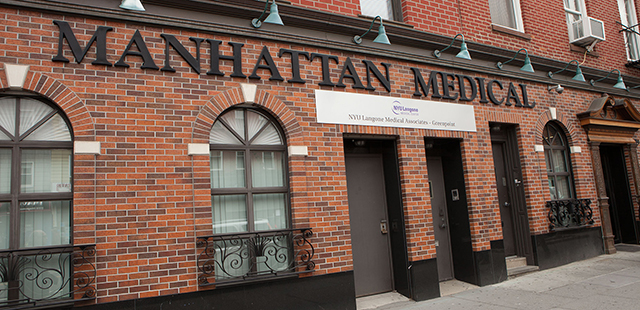 NYU Langone Medical Associates – Greenpoint – Neurology Services
Neurology services are provided by Andre V Strizhak M.D.
Dr. Strizhak is an ABPN certified neurologist, who has been practicing neurology for more than quarter of a century. More detailed biographical information you may find here.
NYU Langone Medical Associates is a mulispecialty group that besides neurology includes Cardiology, Physical Medicine and Rehabilitation, ENT, Oncology, Pediatrics, Orthopedic, Endocrinology, Infectious Disease, Internal medicine, Podiatry, Ophthalmology, Gastroenterology, and Geriatrics.
Diagnostic Testing is either performed onsite or at other NYU Langone locations.
Most of major medical insurance carriers are accepted. Please, call the office for detains: (718) 389-8585
Scope of Neurology Practice
Dr. Strizhak provides general neurology service that includes management of headaches, dizziness, epilepsy, sciatica, tremor, memory loss, abnormalities of gait, numbness or weakness in the limbs.
Please note that multiple sclerosis is not managed at this location and patients with MS spectrum disorders are normally referred to one of the MS Centers within NYU Langone network.
Dr. Strizhak has a high level of expertise in management of vertigo and and headaches.
Stroke prevention belongs to the scope of neurology field and a full spectrum of diagnostic modalities essential for stroke prevention is available on site.
This neurology site covers some neurological disorders in great detail and you are welcome to review pages that you might find valuable.
Andre Strizhak, M.D. Neurology
Any comments about this page will be greatly appreciated at doctorstrizhak@gmail.com Content copyright 2017. DOCTORSTRIZHAK.COM. All rights reserved.
Disclosure: This Web Site is intended for education purpose only. The information provided on this site must not be perceived as a guide for self-diagnosis or self-treatment. Every effort is made to keep the information current, but there are absolutely no guarantees of timely updates. By Andre Strizhak